AND WE ARE LIVE!
6:03: Early exits are "a hair less white than in 2010, a little bit more Democratic, and a little less conservative."
6:04: Latest Colorado number per unnamed source: 1.725 million ballots, 39.3%R, 32%D, 27.56%U. Getting tougher to see a path for Udall.
6:05: KENTUCKY TOO CLOSE TO CALL
6:10: 1% in, 66% to 32% Mitch over Grimes. We have no idea where vote coming from.
How Mitch won last time.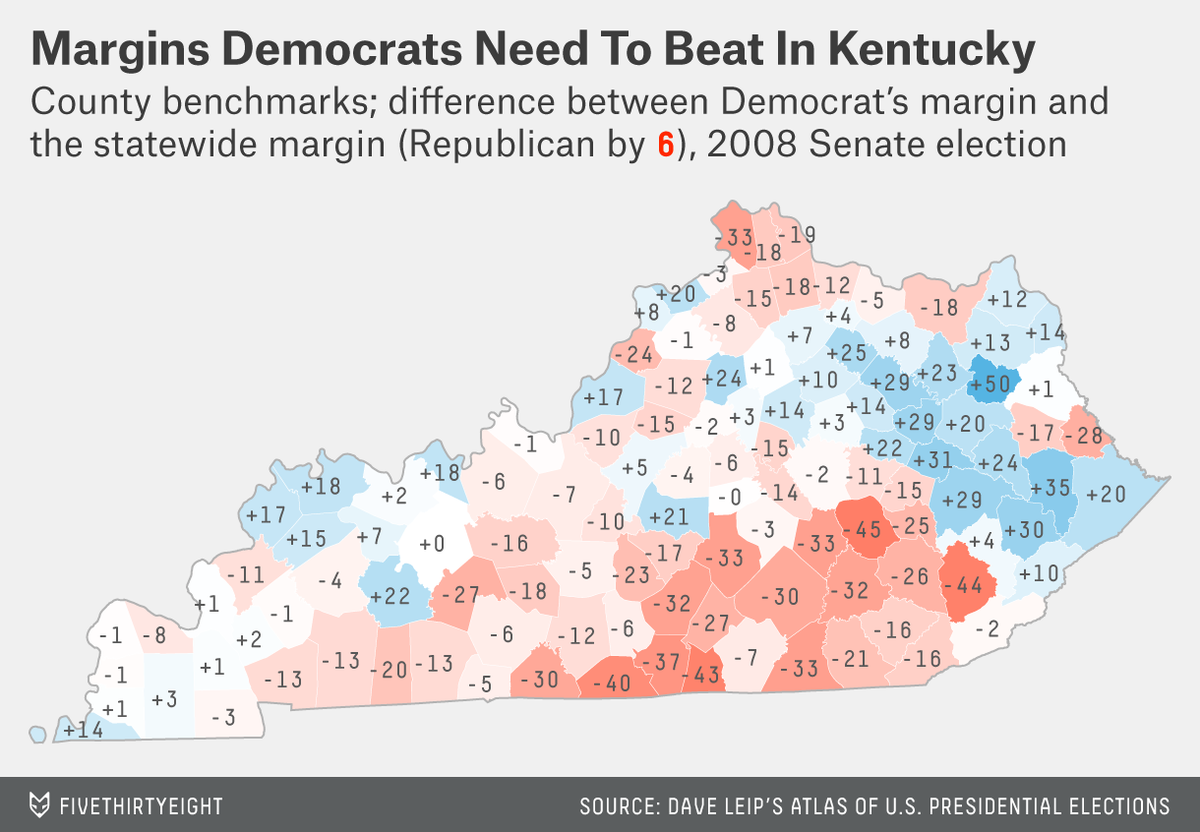 6:26: So far only Henry and Perry counties showing more than 3% in. McConnell over-performing his 2008 margins there so far
6:27: Fox News shows exit poll NH Sen Brown 50-Shaheen 49. If accurate–a big if–could be a big night for Repubs. Some NH polls still open.
6:31: Grimes looking bad so far in eastern KY. Lead in absentee ballots in Lexington. m